According to SilverRushStyle.com
, November birthstones are Topaz and Pearl. They offer FREE SHIPPING on all United States orders and free USPS express mail shipping on International orders over USD 300. All International orders below USD 300 will be charged an additional flat rate fee of USD 15. Furthermore, they offer 30 days money back guarantee. They add a beautiful and absolutely free gift with any order of $200 or more to thank You for shopping at SilverRushStyle.
I find the designs of Topaz pendants available there more attractive than pearl pendants. Topaz is a versatile gem that complements almost everything in your wardrobe, from browns and grays to vivid tones. Blue Topaz looks amazing, but when combined with gold and silver into blue topaz jewelry the appeal is multiplied.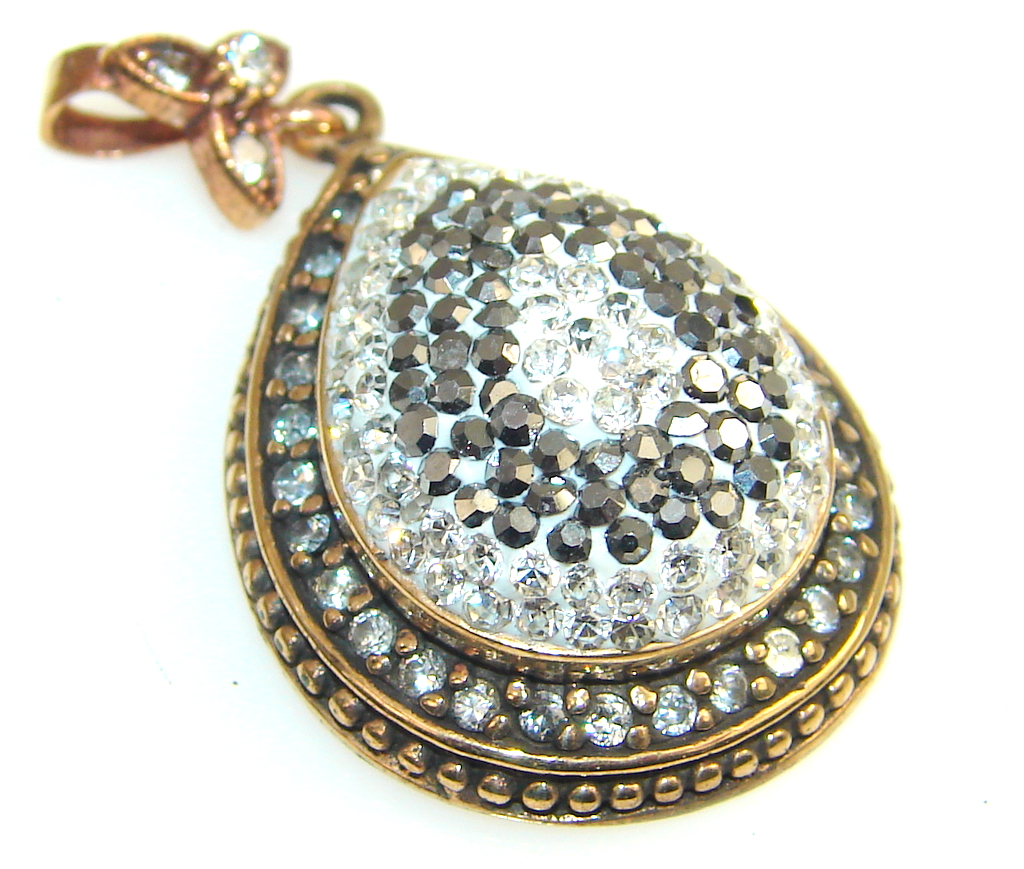 Delicate White Topaz Sterling Silver Pendant

PENDANT DETAILS: Weight: 7.50g; Material: Sterling Silver; Main stone: White Topaz; Other stones: Marcasite; Dimension: 1 1/2, 7/8, 3/8 inch; Inner Bail Diameter: 1/8 inch; Stamp / Mark: 925; Condition: New; Main color: white; Shape: drop; Style: Victorian
USD 51.11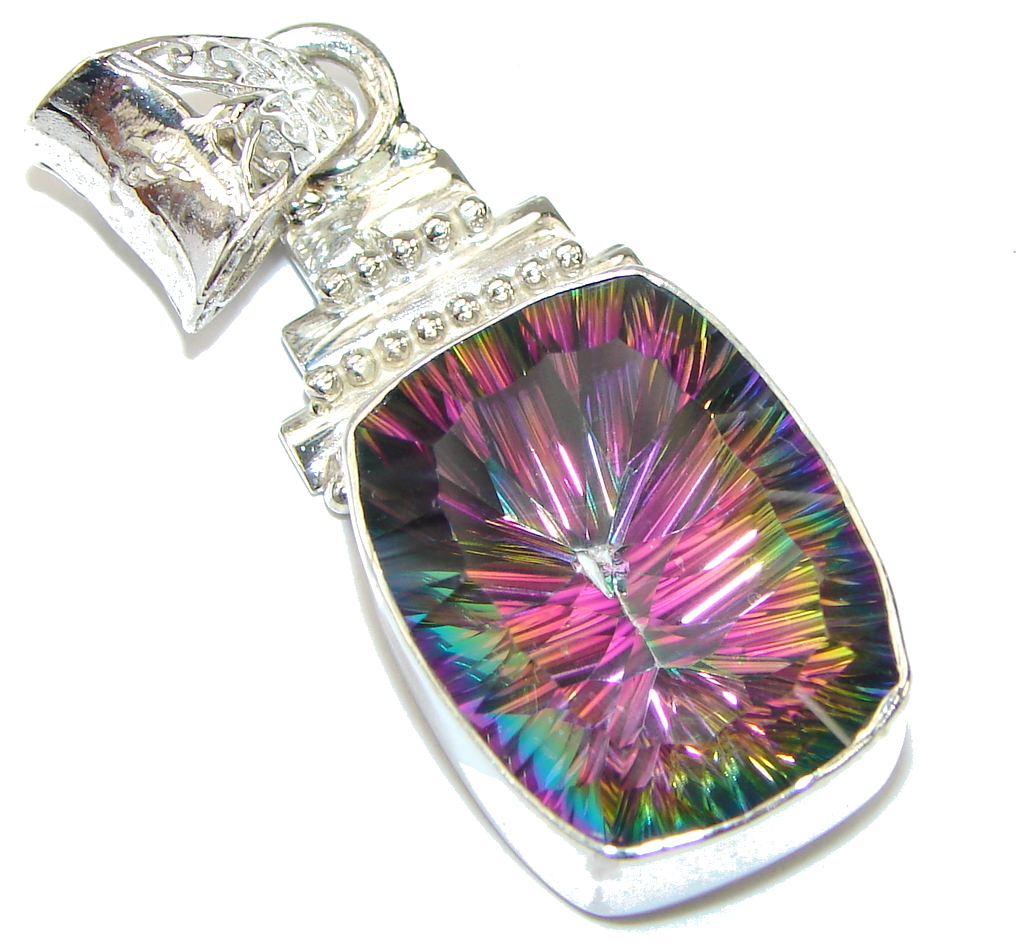 Light Of Love! Rainbow Magic Topaz Sterling Silver Pendant

PENDANT DETAILS: Weight: 17.20g; Material: Sterling Silver; Main stone: Magic Topaz; Dimension: L -2 3/8, W -1, t -3/8 inch; Inner Bail Diameter: 1/4 inch; Stamp / Mark: 925; Condition: New; Main color: rainbow; Shape: rectangle; Style: India
USD 41.25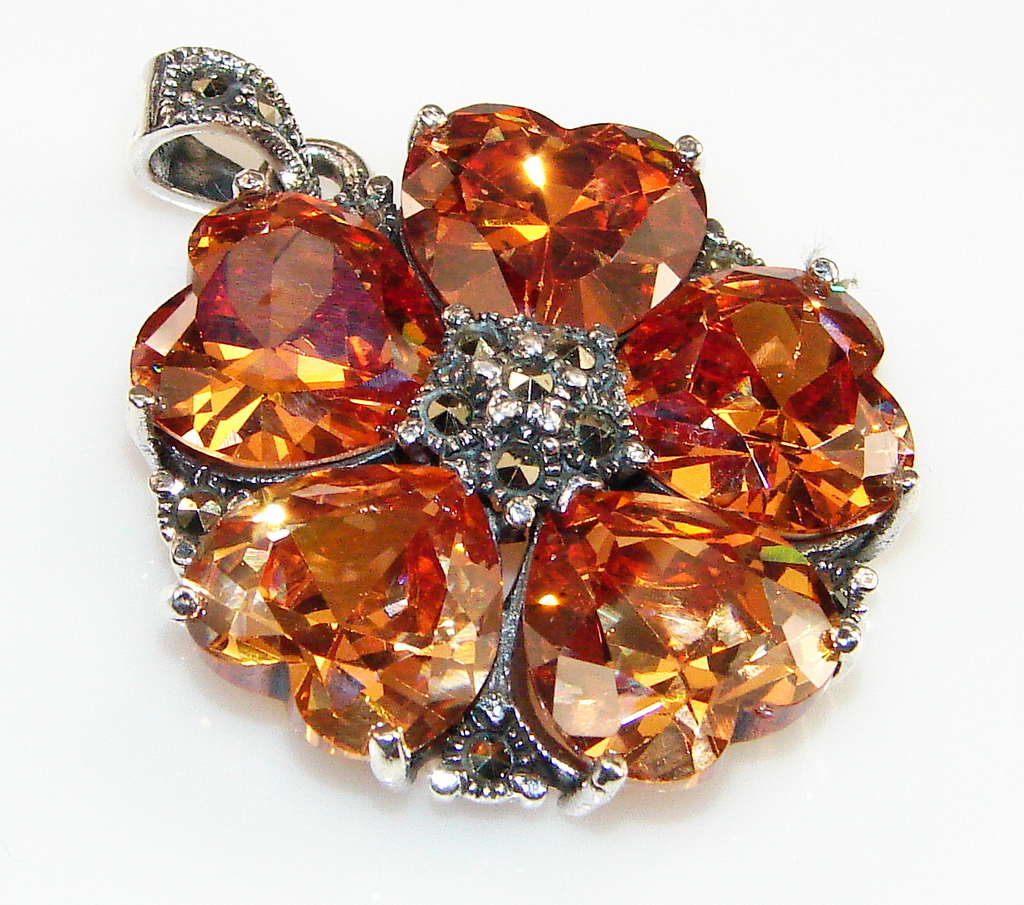 Royal Golden Topaz Sterling Silver Pendant

PENDANT DETAILS: Weight: 16.90g; Material: Sterling Silver; Main stone: Golden Topaz; Other stones: Marcasite; Dimension: 1 5/8, 1 1/4, 1/4 inch; Inner Bail Diameter: 1/4 inch; Stamp / Mark: 925; Condition: New; Main color: golden; Shape: flower;
USD 78.20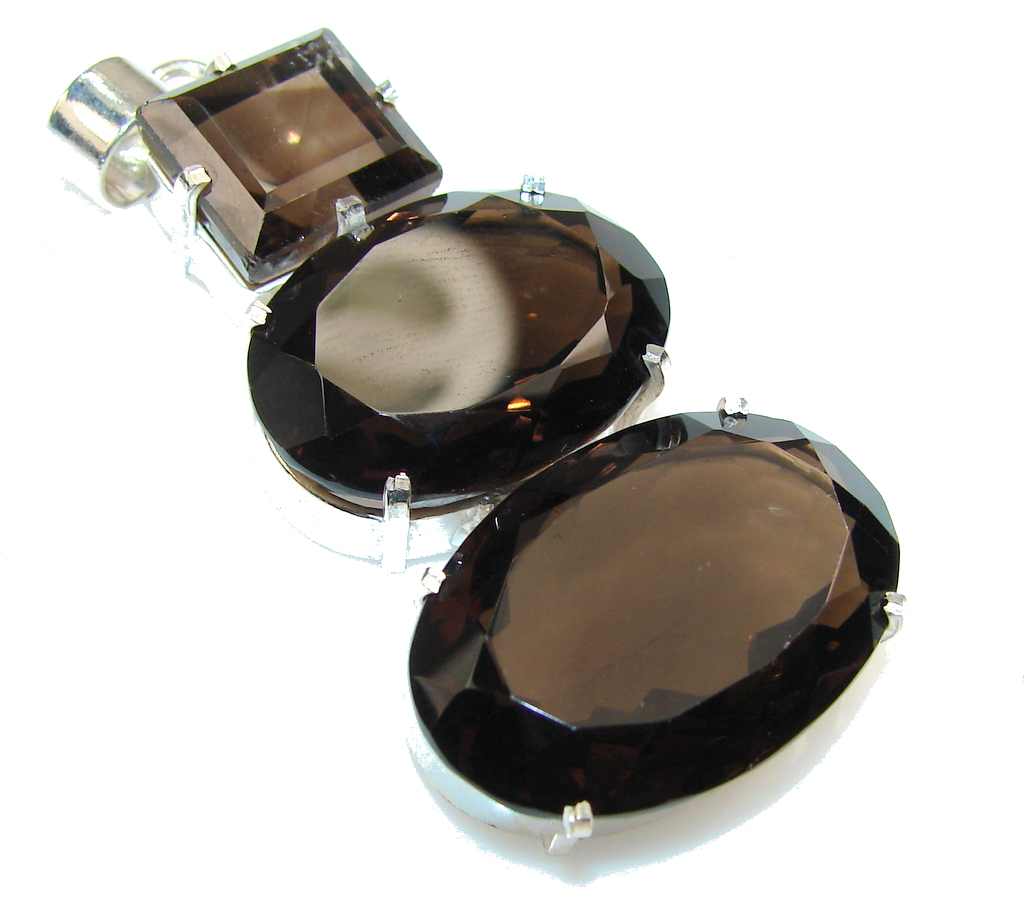 Natural! Smoky Topaz Sterling Silver Pendant

PENDANT DETAILS: Weight: 30.10g; Material: Sterling Silver; Main stone: Smoky Topaz; Dimension: L -2 3/4, W -1 1/4, T -3/8 inch; Inner Bail Diameter: 1/4 inch; Stamp / Mark: 925; Condition: New; Main color: brown; Shape: Multi-shape; Style: India
USD 87.40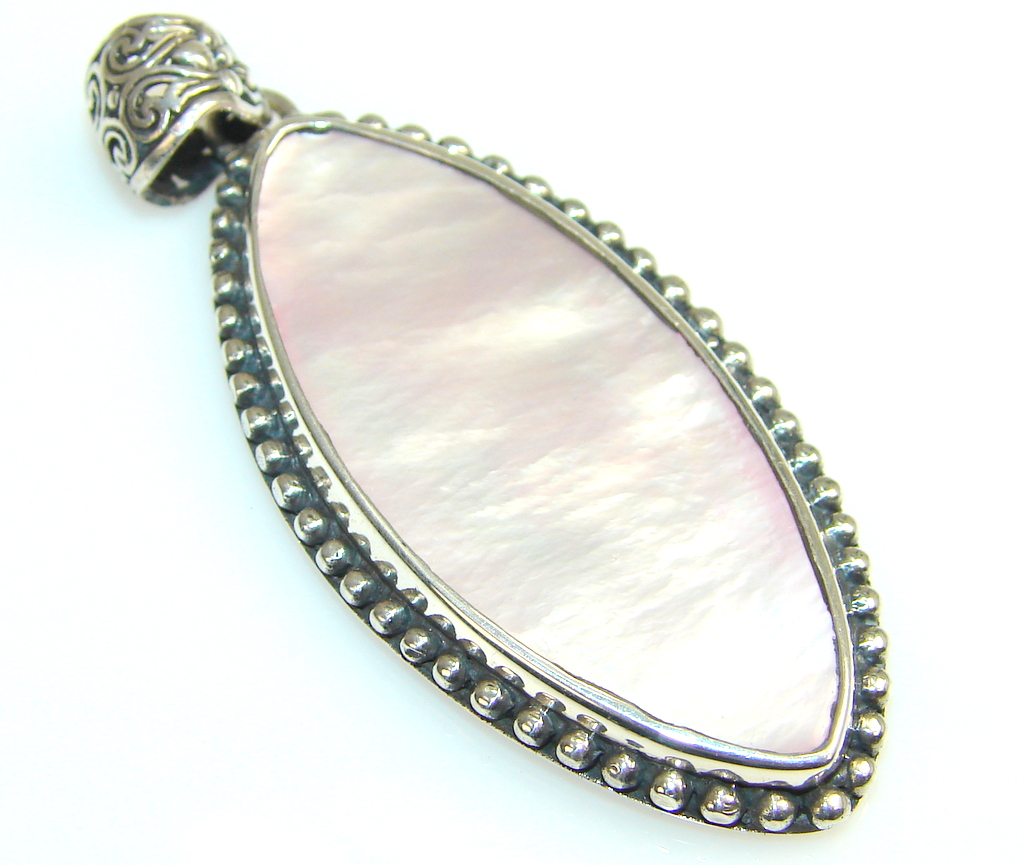 Perfection Light Pink Blister Pearl Sterling Silver pendant

PENDANT DETAILS: Weight: 14.60g; Material: Sterling Silver; Main stone: Blister Pearl; Dimension: 2 1/4, 1, 1/8 inch; Inner Bail Diameter: 1/4 inch; Stamp / Mark: 925; Condition: New; Main color: pink; Shape: drop; Style: India
USD 61.36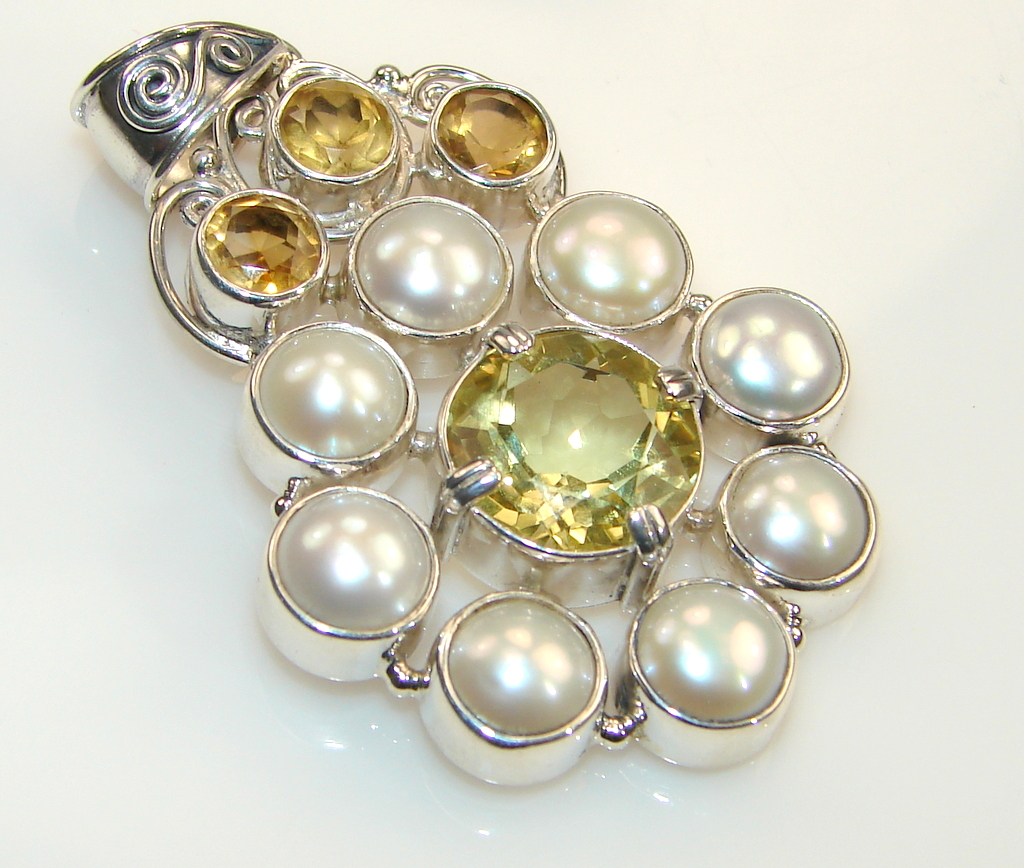 Artisan Fresh Water Pearl Sterling Silver pendant

PENDANT DETAILS: Weight: 14.80g; Material: Sterling Silver; Main stone: Pearl; Other stones: Citrine; Dimension: 2, 1 3/8, 3/16 inch; Inner Bail Diameter: 1/4 inch; Stamp / Mark: 925; Condition: New; Main color: white; Shape: rectangle
USD 90.47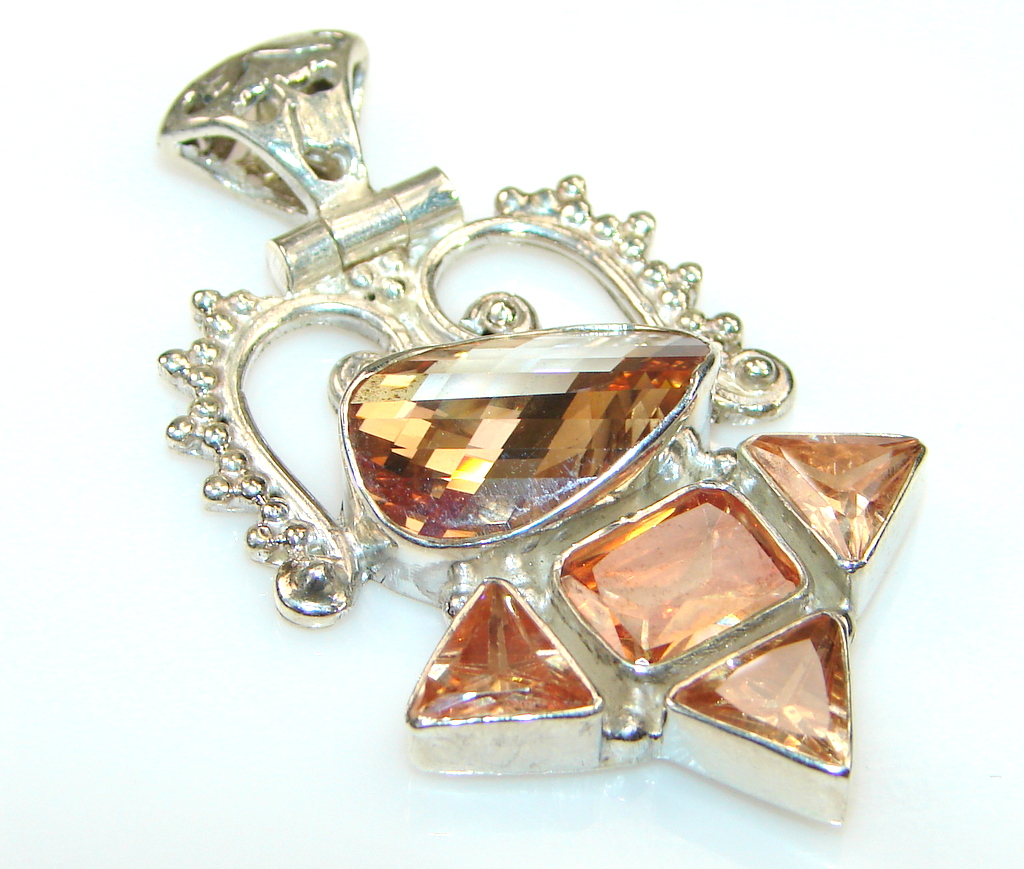 Marvelous Honey Topaz Sterling Silver Pendant

PENDANT DETAILS: Weight: 12.00g; Material: Sterling Silver; Main stone: Honey Topaz; Dimension: 1 5/8, 1, 1/4 inch; Inner Bail Diameter: 1/4 inch; Stamp / Mark: 925; Condition: New; Main color: honey; Shape: oval
USD 49.75

Marvelous Honey Topaz Sterling Silver Pendant

PENDANT DETAILS: Weight: 6.00g; Material: Sterling Silver; Main stone: Honey Topaz; Dimension: 1 1/4, 3/4, /8 inch; Inner Bail Diameter: 1/8 inch; Stamp / Mark: 925; Condition: New; Main color: honey; Shape: oval
USD 47.37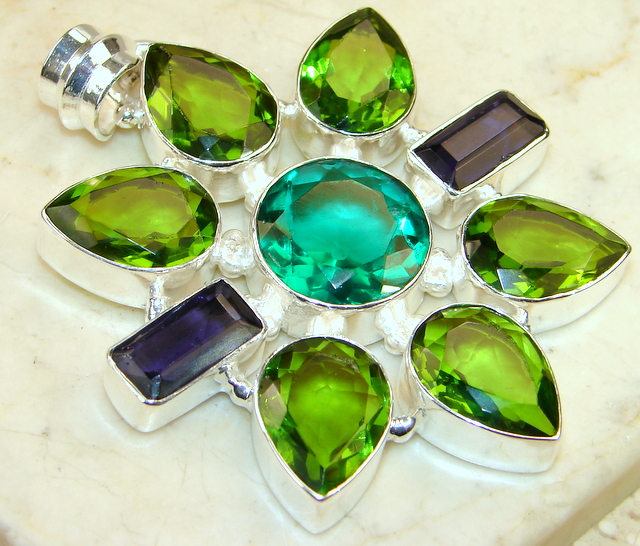 Great Green Flower Topaz Sterling Silver pendant

PENDANT DETAILS: Weight: 43.50g; Material: Sterling Silver; Main stone: Topaz; Dimension: 2 7/8, 2 1/8, 3/8 inch; Inner Bail Diameter: 1/4 inch; Stamp / Mark: 925; Condition: New; Main color: green; Shape: flower
USD 80.57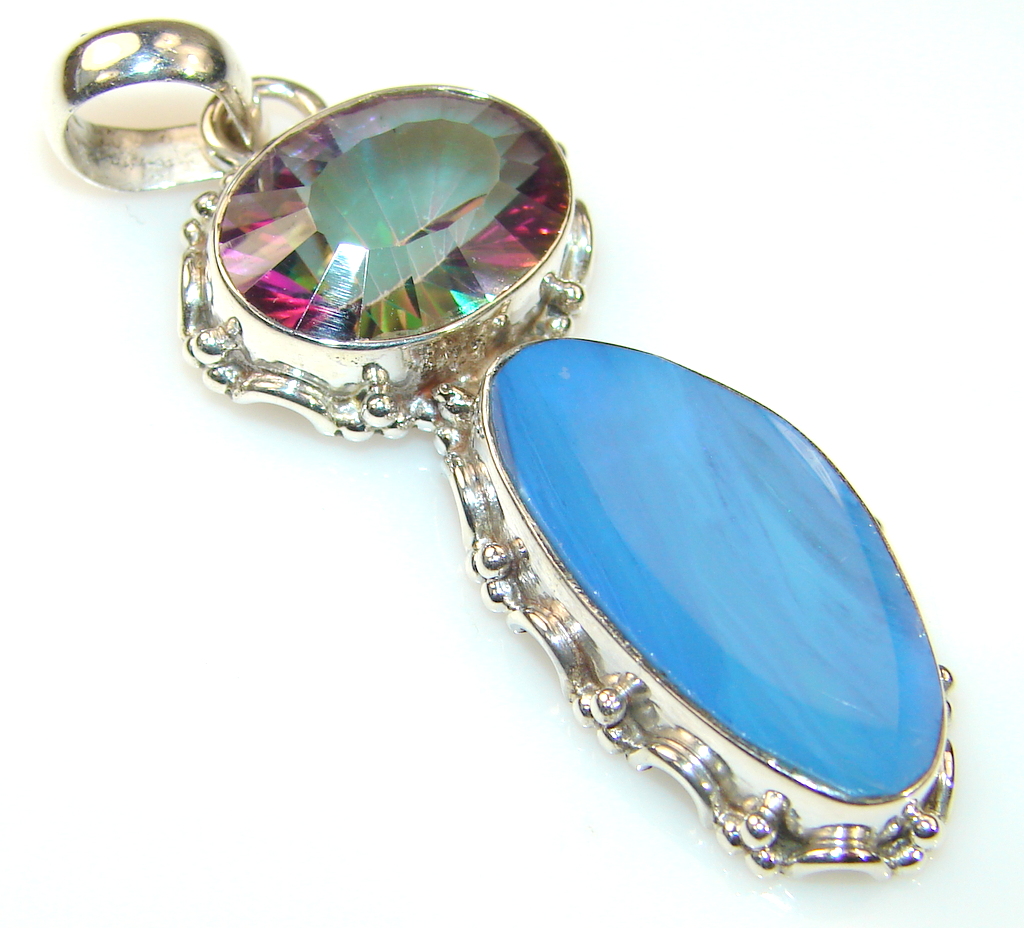 Fantastic Magic Topaz Sterling Silver Pendant

PENDANT DETAILS: Weight: 8.50g; Material: Sterling Silver; Main stone: Magic Topaz; Other stones: Fire Opal; Dimension: 2 1/4, 7/8, 1/4 inch; Inner Bail Diameter: 1/4 inch; Stamp / Mark: 925; Condition: New; Main color: purple; Shape: oval
USD 56.64